Pension Insider
By David Austin
September 19, 2018
Service connected disability income is not barred or reduced if you have other income (i.e. current employment or from Social Security Administration, etc.).
The level of your assets does not matter for service connected disability compensation.
VA compensation is tax free income.
Surviving Spouses and Dependents of Service Connected Disabled Veterans can file a claim for benefits.
If a veteran dies while his or her claim is pending before the VA approves it (submitted but not yet approved), the surviving spouse can continue to pursue the veteran's claim for benefits (accrued benefits). In addition, the surviving spouse can make his or her own, independent claim for benefits (death indemnity claim).
Veterans who served in the country (boots on ground) of Vietnam anytime from February 28, 1961 through May 7, 1975, and later developed certain illnesses or diseases, are presumed to have been exposed to Agent Orange and, thus, have a service connected disability.
Serving in Vietnam is not a requisite to incur certain presumptive illnesses.
VA Will Pay for Adoptions
Not many veterans know that the Department of Veterans Affairs (VA) will cover the costs for in-vitro fertilization and adoptions for combat-wounded veterans struggling with infertility issues.
In 2016, former President Obama signed a bill that allows the VA to pay for the costs of infertility treatment issues for the next two years. The provision was authorized by U.S. Sen. Patty Murray (D-Washington), who said she is pushing to fund the new service permanently.
Also, the VA amended its regulation to provide reimbursement of qualifying adoption expenses incurred by veterans with a service-connected disability that results in infertility. Covered veterans may request reimbursement for qualifying adoption expenses incurred for adoption finalized after September 29, 2016.
VA Offers Drive-Thru Service
The Department of Veterans Affairs (VA) has opened a drive-thru clinic at the medical center's Galvez Street entrance, located at 2400 Canal St., New Orleans, Louisiana. The entrance is open for veterans wanting to get vaccinations. Interested veterans must have a valid VA ID card to get shots. The clinic events will he held throughout October 2018. The clinic will be open 8:30 a.m. to 11:30 a.m. and 12:30 p.m. to 2:00 p.m. Wednesdays, October 3rd and 10th; and Saturdays, October 6th and 13th; and Sunday, October 7th.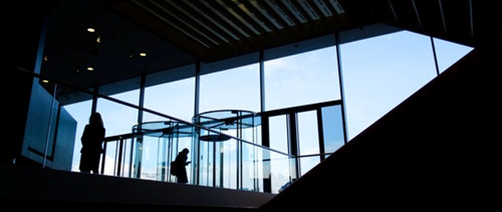 Veterans Will Be Reconsidered for Previously Denied Claims
All veterans who were exposed to mustard gas and lewisite experimentations during World War II may finally be able to claim Veterans Affairs (VA) benefits and compensation for injuries or disabilities caused by exposure.
A provision in the GI Bill expansion revamped VA policy regarding benefits awarded for mustard gas exposure.
Mustard gas experiments were conducted on U.S. servicemen and remained classified until 1975. The military lifted an oath of secrecy for servicemen in the 1990s.
The new policy requires the VA to reconsider all denied claims for alleged full-body exposure to mustard gas and lewisite brought by World War II veterans who were stationed at 22 military locations. Under the new law, the burden of proof for those claims would fall on the VA, rather than veterans. The legislation also calls for reports on mustard gas testing and the VA response to testing to be issued by the secretaries of Defense and Veterans Affairs.
Respite Care Avaialvle for Caregivers
The Elizabeth Dole Foundation is partnering with the Department of Veterans Affairs (VA) and CareLinx in-home care professionals to offer free respite care to caregivers of disabled veterans.
The Respite Relief for Military and Veteran Caregivers program gives caregivers 24 hours of respite care from a CareLinx professional to help with bathing, companionship, cooking, exercising, grooming, light housekeeping, medical and medication reminders, mobility assistance, transportation and other activities. If you and your care recipient need more assistance, such as help with administering medications, in-home physical therapy, or any other type of specialized medical care, you will not be eligible for this service at this time.
To submit an application for the program click here.