TIP: If you already have a claim pending for compensation and/or pension with the VA and need to provide information or upload attachments, you can use VA Form 21-4138, Statement in Support of Claim, available in VONAPP. When uploading attachments, include a statement that you are attaching evidence to support your claim. After completing the form, you will have the opportunity to attach your documents.


You can attach up to 5 electronic files to any VONAPP application before you submit it using VONAPP. The total size of all attachments must be 1 megabyte or less and must be one of the following file types: .doc, .xls , .gif, .jpeg, .jpg, .bmp, .tif , .txt , .pdf .
TIP: One of the harsh realities of working with any bureaucratic system is the culture of apathy. Inherent in the VA culture is the absence of built-in incentives to do a job well. Missing is the motivation to go the extra mile, above and beyond the call of duty, if you will. Granted, there are some who rise above the sluggish indifference of the VA culture. Most, however, just stagger through their daily routines with very little concern for those they are working for. Oftentimes, the details of a claim that determine if a veteran is to be awarded benefits are missed by those who lack the drive to search for data needed to award a claim.

Therefore, our research indicates that a veteran must take the initiative to make sure details of his claim are seen, viewed, and processed. One way of doing that is to highlight all relevant information. For instance, a veteran who experienced combat trauma must highlight the details on his C-file or stressor letter. If a veteran was wounded in a firefight, he must highlight the details of the battle. Yellow highlighters seem to work best. Like a moth to a flame, raters are drawn to bright colors.

Never assume the raters or your Veterans Service Officer (VSO) will highlight your data for you. For best results, you must do it yourself.
TIP: There is no question that the cost of making copies of medical records is both expensive for the patient and lucrative for the medical profession. It is estimated that the medical profession makes billions of dollars every year from the practice of charging patients for copies of their medical records. Luckily, the VA has not implemented charging veterans for copies of their medical records. As a veteran, you can mostly request your medical records free of charge. But, how do you, as a veteran, get free copies of your medical records from a civilian practitioner?

One easy and simple way is to use the services of your local Vet Center. When you are engaged in using the services of your local Vet Center, ask your Vet Center counselor to request your medical records from your civilian medical professional.

Another surefire way to get a copy of your civilian records at no charge is to sign a Release of Information form and have your civilian practitioner fax or mail your records to your Vet Center. As part of an effective treatment plan, your Vet Center counselor may be able to extrapolate data from your civilian medical records and use it to formulate an effective psychological treatment plan for you. At the same time, once your counselor receives the medical records, your Vet Center counselor will be more than happy in giving you a copy of your civilian medical records, at no cost to you.
TIP: Evidence Used to Support Stressful Military Event
If you are a combat veteran, a veteran during war time, or served in a capacity where you experienced stressful military events, you may find the following medal evidence helpful in supporting your claims:
Air Force Cross
Air Medal with "V" Device
Army Commendation Medal with "V" Device
Bronze Star with "V" Device
Combat Action Ribbon
Combat Infantry Badge
Distinguished Flying Cross
Distinguished Service Cross
Joint Service Commendation Medal with "V" Device
Medal of Honor
Navy Commendation Medal with "V" Device
Navy Cross
Parachutist Badge with Bronze Star
Prisoner of War Medal
Purple Heart
Silver Star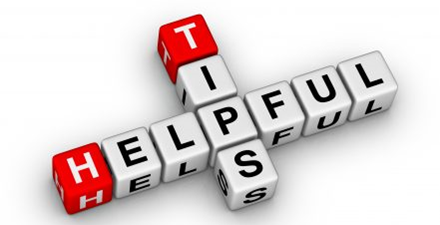 All Tips Submitted By Veterans