Understanding Social Security Benefits
February 21, 2018
USVCP Staff
Like many military members and veterans, you are probably aware that benefits are available from DoD and VA sources, but you may not be aware that the Social Security Administration (SSA) also may be able to provide you disability benefits if your medical conditions will cause a severe impact on your ability to work.
SSA benefits are different than this from the Department of Veterans Affairs and require a separate application. If you are an active military service member or veteran and became disabled on or after October 1, 2001, regardless of where your injuries occurred, you are eligible for expedited processing of disability benefits from the SSA.
What type of benefits can service members and veterans receive?
The SSA pays disability benefits through two programs:
Social Security Disability Insurance Program (SSDI)
Supplemental Security Income (SSI)
For you or your family to receive SDI benefits, you have to be considered "insured" by the SSA. This means you have worked long enough for Social Security taxes to meet the eligibility for benefits. In order to receive SSI benefits a financial need must be demonstrated.
What is Social Security's definition of disability?
You must be unable to do substantial work because of your medical condition(s).
Your medical condition(s) must have lasted, or be expected to last, at least one year or be expected to result in death.
Social Security does not pay money for partial disabilities or short-term disabilities.
How does military pay affect eligibility for disability benefits?
Being on active duty or getting military pay does not automatically prevent you from receiving Social Security benefits. You should still apply for Social Security if you think you are disabled. If you are receiving treatment from a Military Treatment Facility (MTF) and are working in a designated therapy program or are on limited duty. Social Security will evaluate your work activity to determine your eligibility for benefits (the actual work activity is the controlling factor – not the amount of pay you receive or your military status).
How do you apply for benefits?
You can apply for disability benefits while in the military or after separating from the military. This also applies if you are still hospitalized, in a rehabilitation program or undergoing outpatient treatment in an MTF, VA or civilian medical facility. You may apply in person at the nearest Social Security Office. Or, you can call 1-800-772-1213 (TTY – 1-800-325-0778) between the hours of 7:00 a.m. and 7:00 p.m. to schedule an appointment.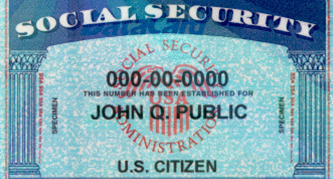 To examine Social Security's Wounded Warriors website to get answers about many commonly asked questions click here.
The Wounded Warrios website shares other useful information about disability benefits, including how veterans can receive expedited processing of disability claims. Benefits available through Social Security are different from those from the Department of Veterans Affairs (VA) and require a separate application.